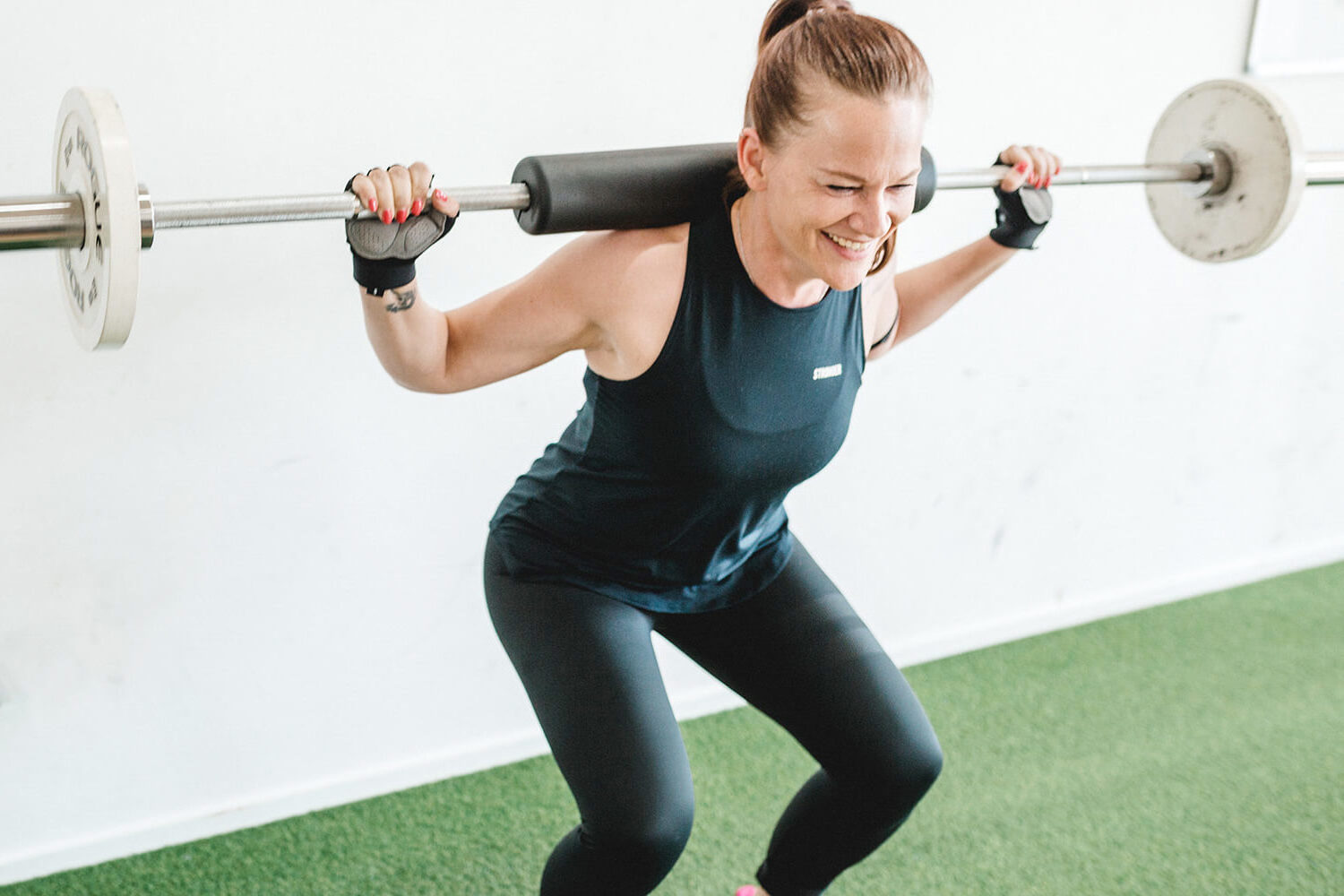 What You
Should Expect
What is the purpose of a Hardest30 workout?
Primarily, to enjoy a fun and safe workout while being a part of a cool and kind fitness community. The best thing is that it takes place within a manageable time range and at an affordable price.
And secondly, to help others achieve their ideal weight, build muscles, and improve their condition. Regardless of your intentions, Hardest30 is the most efficient and diverse way to successfully combine fun and surprises – Where else can you find all that in one training?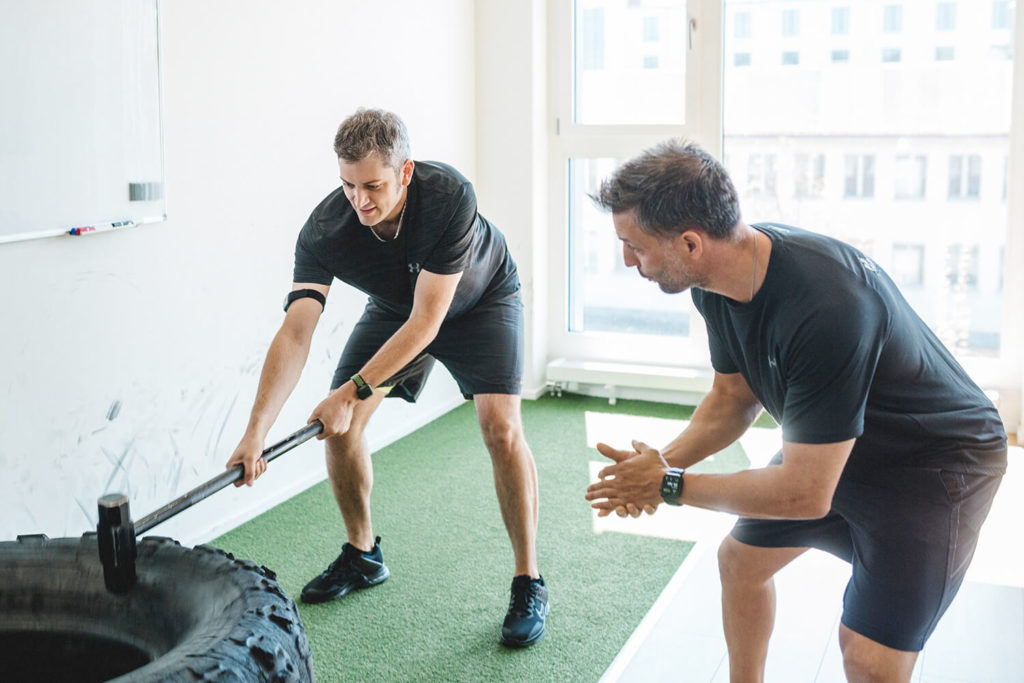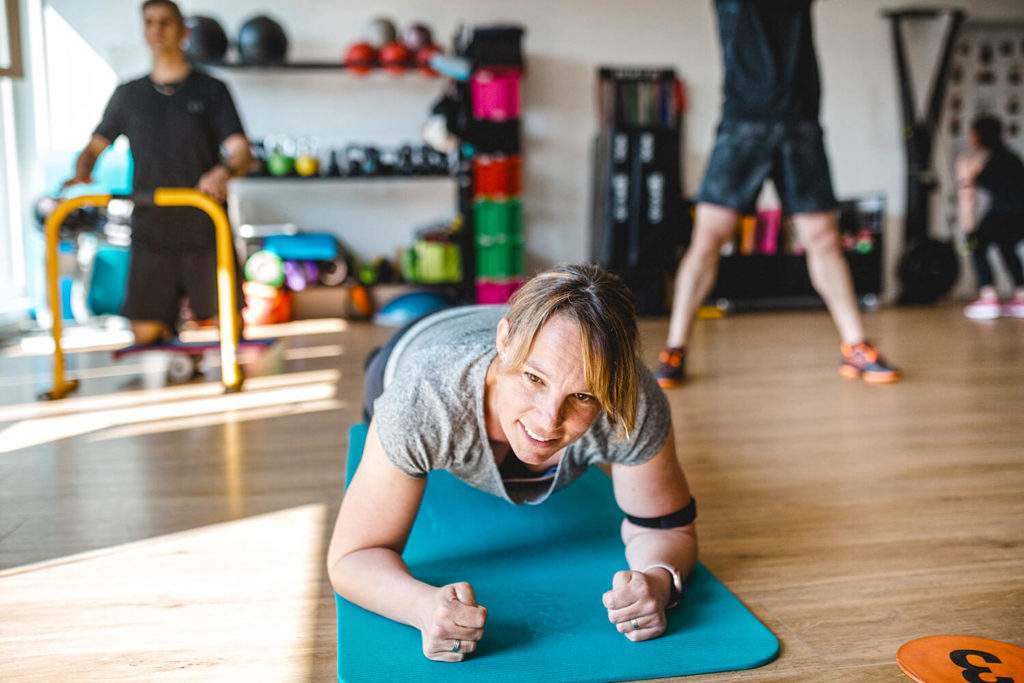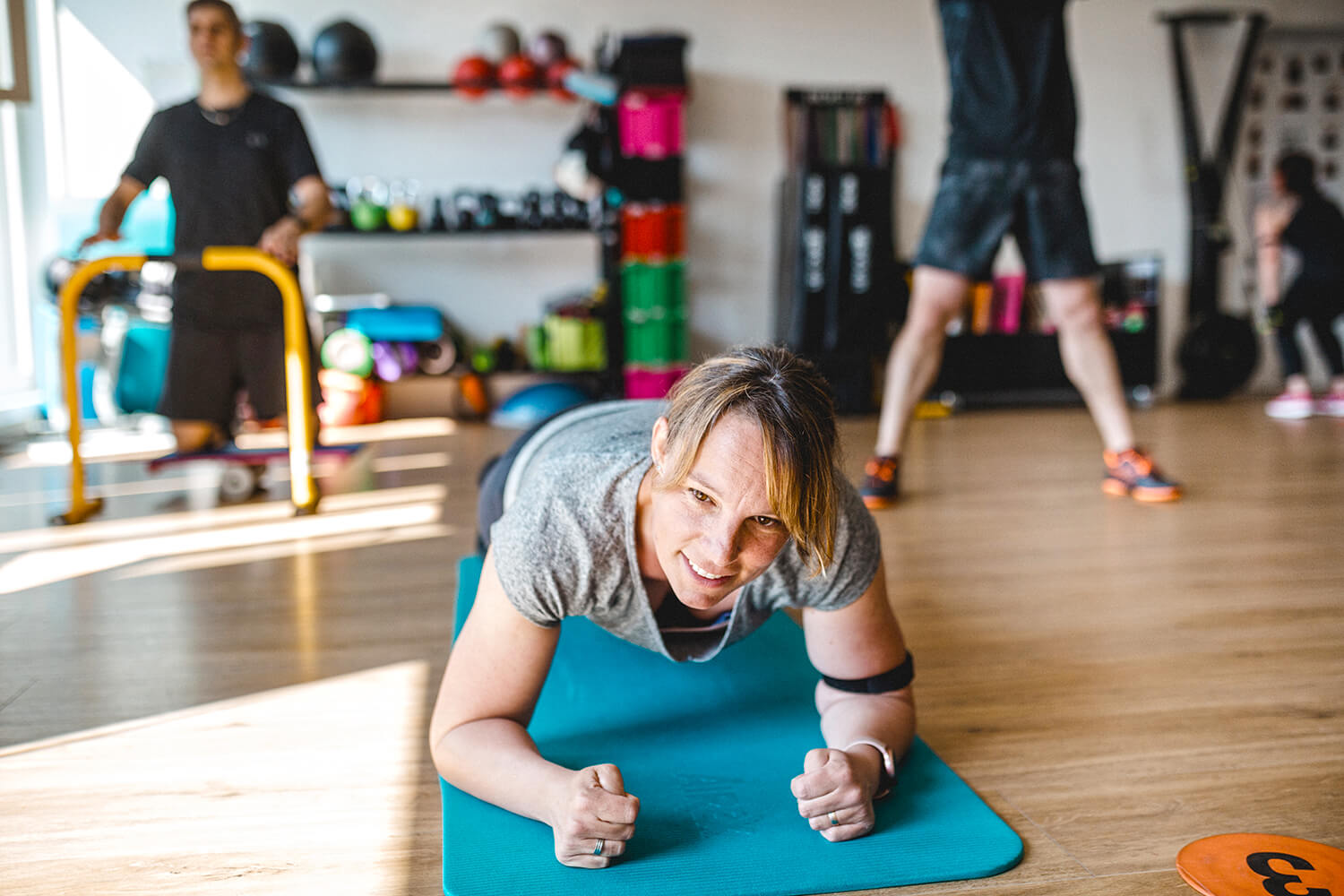 What does a typical Hardest30 training look like?
The total workout duration is 30 minutes. In these 30 minutes, you will complete 4 rounds including 10 exercises, lasting 30 seconds each. After each exercise, you will rest for 15 seconds before moving on to the next exercise. One round lasts 7 and a half minutes and is repeated 4 times. If necessary, you can take a longer rest of 30-60 seconds in between rounds.
We start each training by explaining the exercises and giving you instructions on how to do them correctly. Then all participants distribute themselves among the exercise stations and the workout begins. Warming up is done individually beforehand.
How would you describe the type of training in Hardest30?
Hardest30 is a circuit training that focuses on optimizing your body composition.
Strictly speaking, it is not HIIT because it includes only short periods of relaxation before continuing to maximum intensity. However, it offers the same benefits and is very effective for similar reasons: Hardest30 contains short, and high-intensity intervals of exercise, and recovery phases.
Recently, one of our members, Patrick, completed a total of twenty-four workouts over a five-week period and was able to lose 6.3kg (about 14lbs.)! Patrick is an example of how Hardest30 can help your achieve your goals!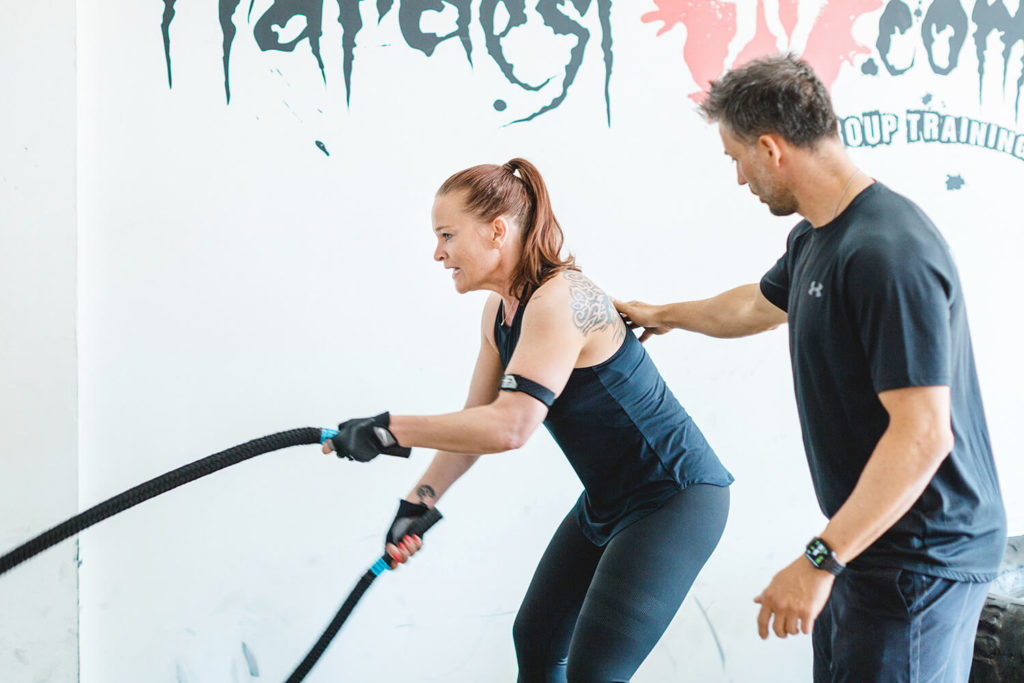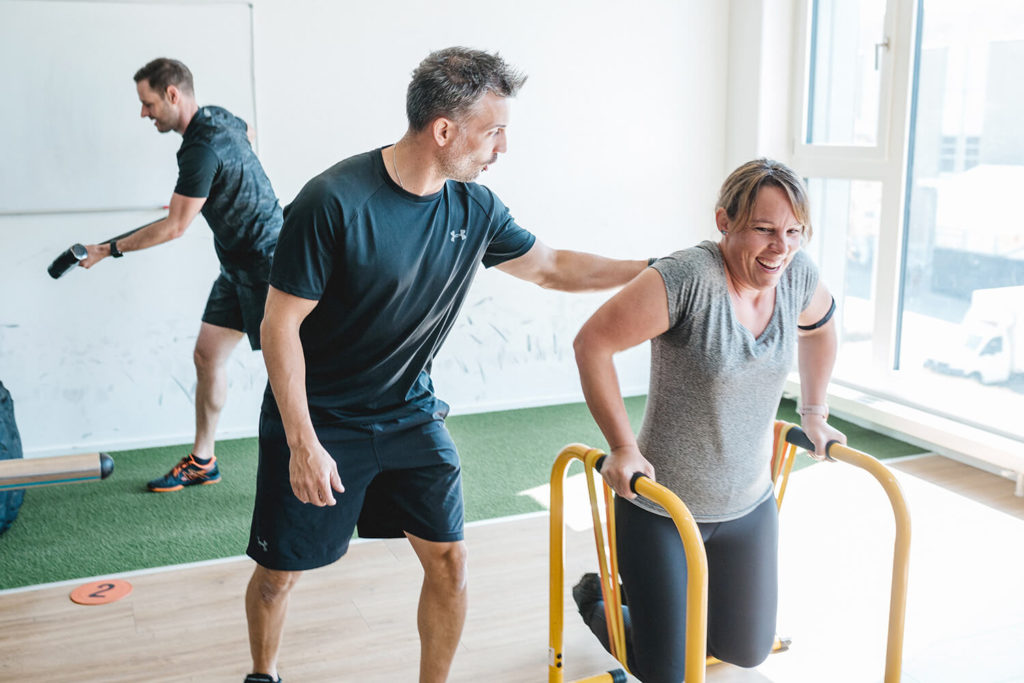 Which type of exercises are featured in Hardest30 workouts?
We choose the exercises in such a way that all parts of the body are equally stressed and trained. A workout includes exercises for the front and rear thighs, the buttocks, chest, back and arms. Additionally, abdominal exercises are always a part of the workout. There is usually a good mix of exercises that could be also part of strength training and of some that focus on the cardiovascular system more popularly known as "Cardio-exercises". With this variety, it's not surprising that Hardest30 is catching on so fast.
Some examples of our exercises are: sprinting against a resistance band, pushing a sled, using the battle ropes, hitting a giant tire with a hammer, pressing the flashing buzzers on the blaze pods, shimmying along a monkey bar, cycling on an airbike, etc. What appeals to you the most?
A typical workout could be: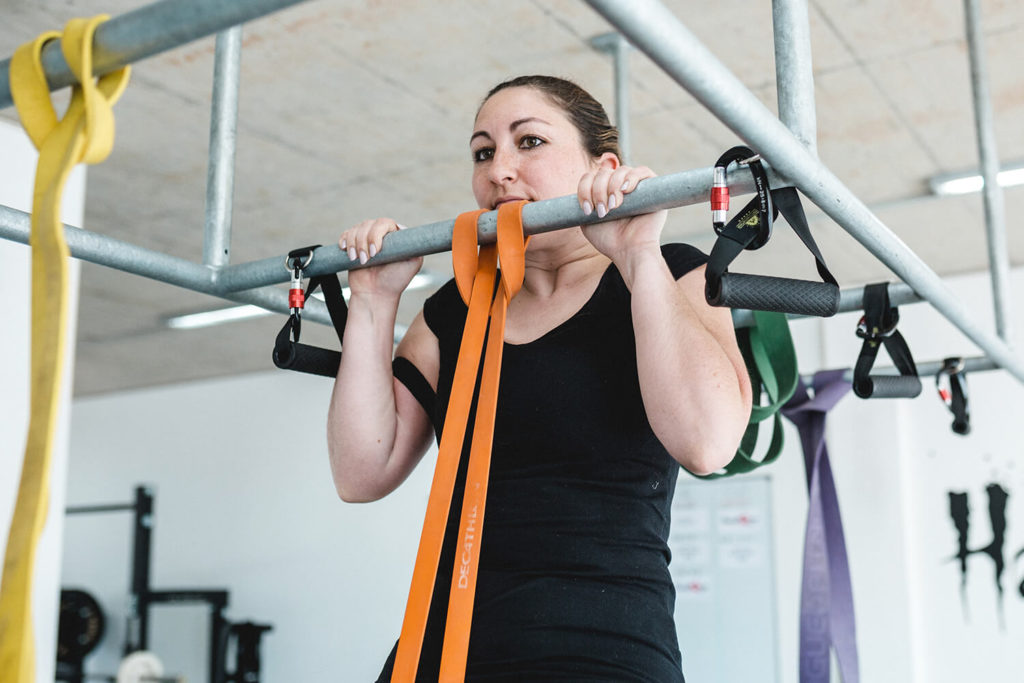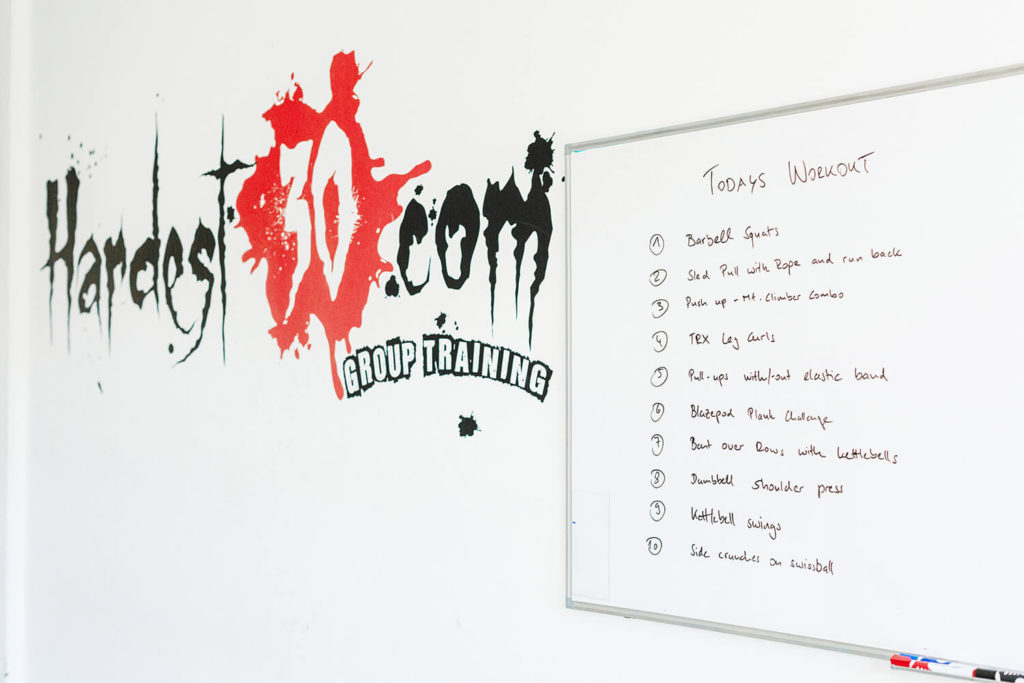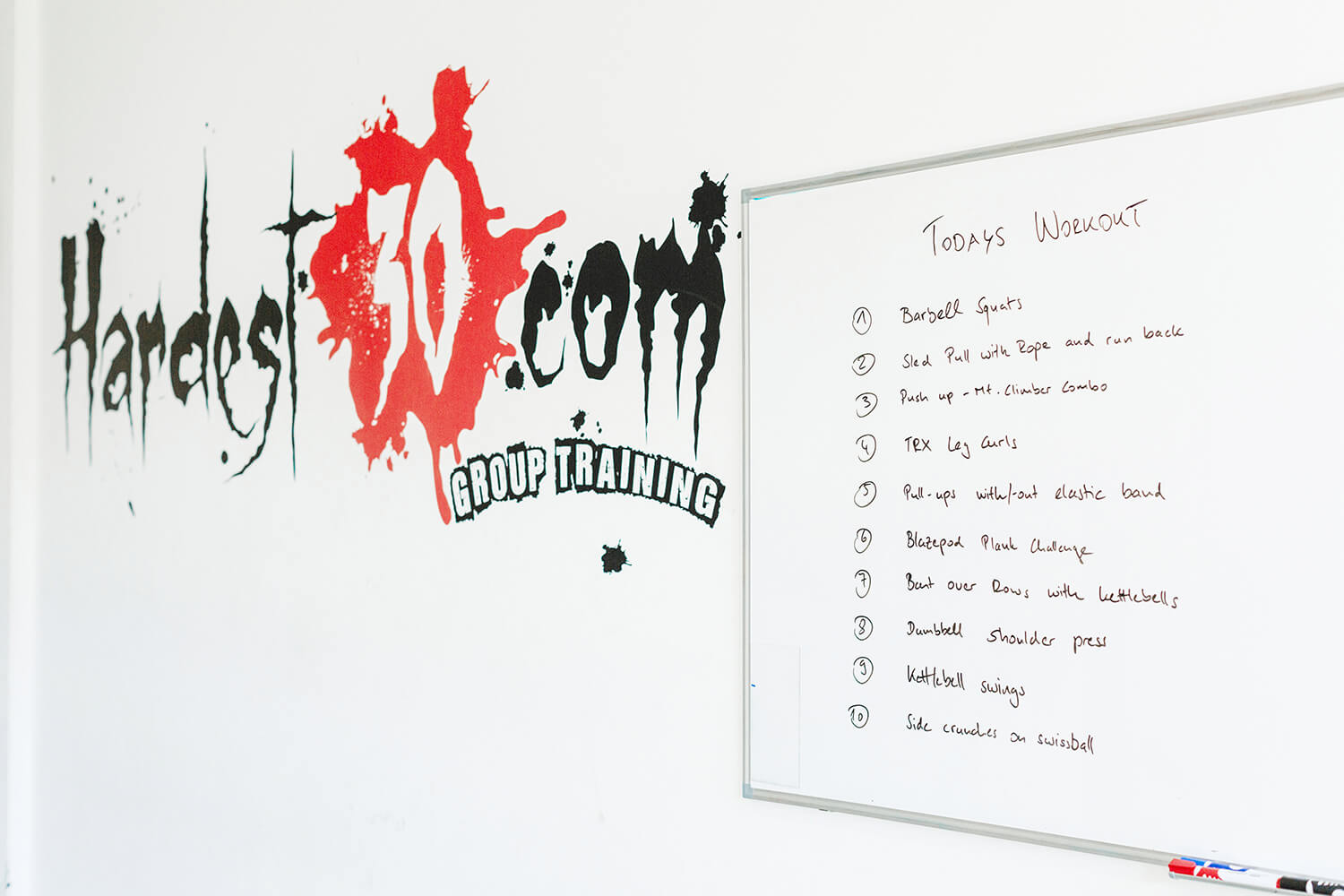 Barbell Squats
Pulling the sled towards you with the rope and pushing it back
Pushups / Mountain Climber Combination
TRX Leg Curls
Pull-ups with or without an elastic band
Tapping the correct given color on the "Blazepods" while holding a plank position
Bent-over rowing using kettlebells or a barbell
Dumbbell shoulder press
Kettlebell Swings
Side Crunches on a swiss ball
What makes Hardest30 so efficient?
10 exercises are exactly the amount needed to train the entire body in a balanced way without overwhelming the participants with the execution of the exercises. The ratio of 2:1 work to rest (30 seconds of activity, 15 seconds of rest) is ideal. It is enough to breathe through and then continue with the workout. In the meantime, the trainers have already adjusted the weight at certain stations for next athlete. After 30 minutes, everyone is usually very exhausted but proud! 30 minutes are just right!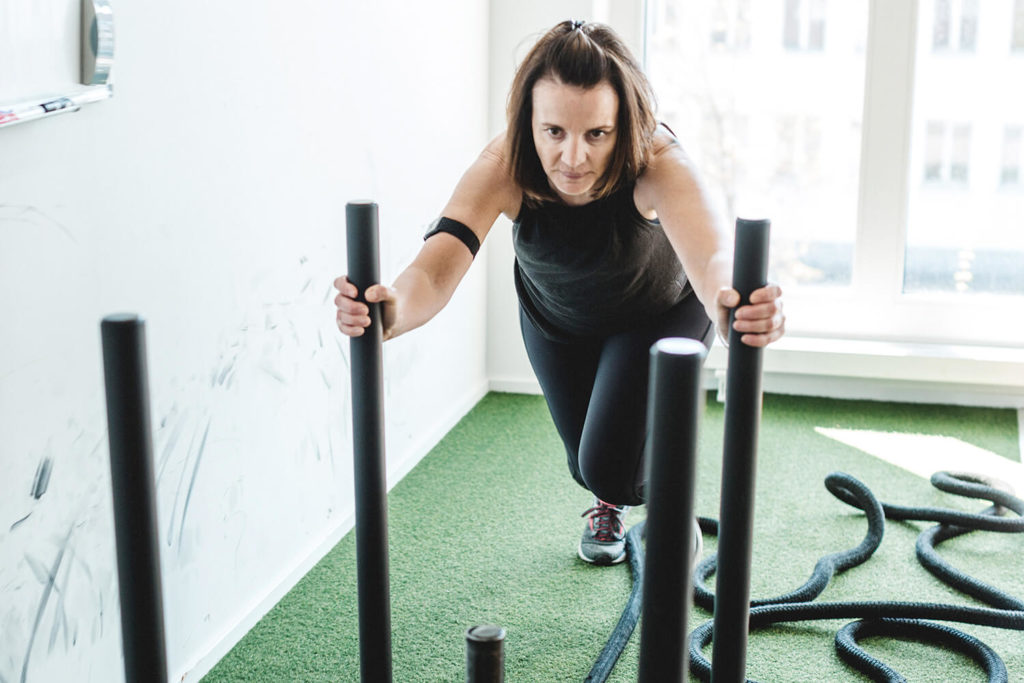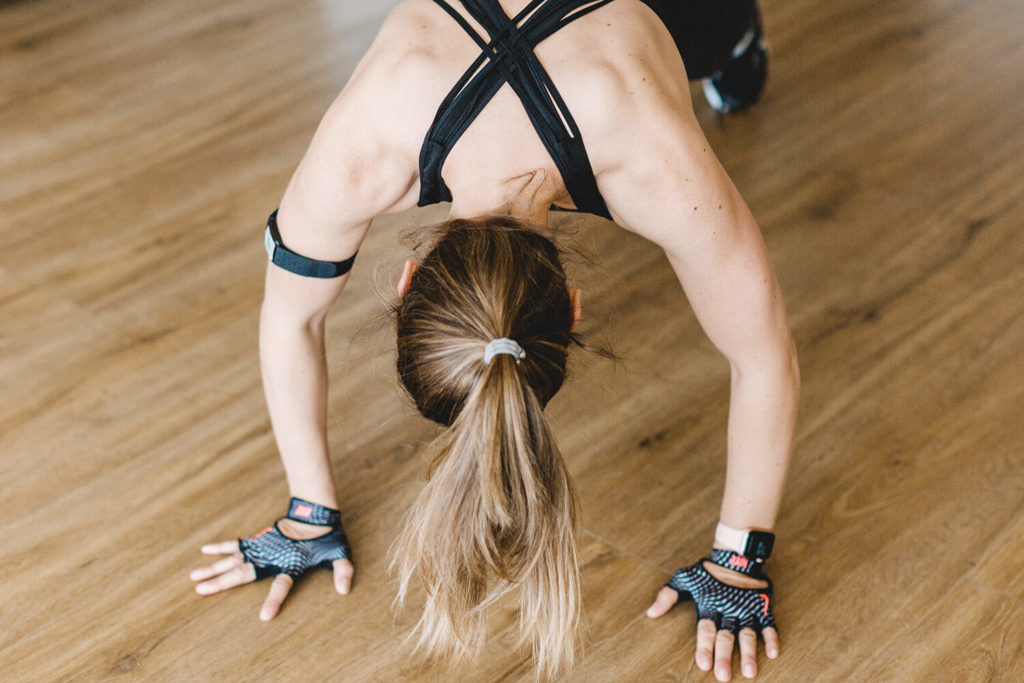 Other trainings offered like Tabata repeat the same exercise 8 times before switching to the next. With each round, the intensity suffers because the corresponding muscle groups become tired.
In Hardest30 training, a leg exercise is followed by an upper body exercise, etc. Regarding your muscles, this means that they will have more time to rest. As your breathing gets better with every workout, you will recover faster. You can see your progress perfectly on our mega-screen, where anyone can track their live pulse and overall calories burned.
As a trainer, why do you think everyone finds Hardest30 so fun?
It is truly pure fun to work out while and being accompanied by motivating music and a great community. We keep creating new exercises and are always curious to see how our Hardest30 participants are enjoying them. We love to see them giving everything while still pushing them to new but still healthy limits and helping them increase their passion for fitness! We empathize and improve with them, because we know exactly how easy it is to give up and say "That's it – I'm out!" With our knowledge and spontaneity there is always a way to finish the 4 rounds.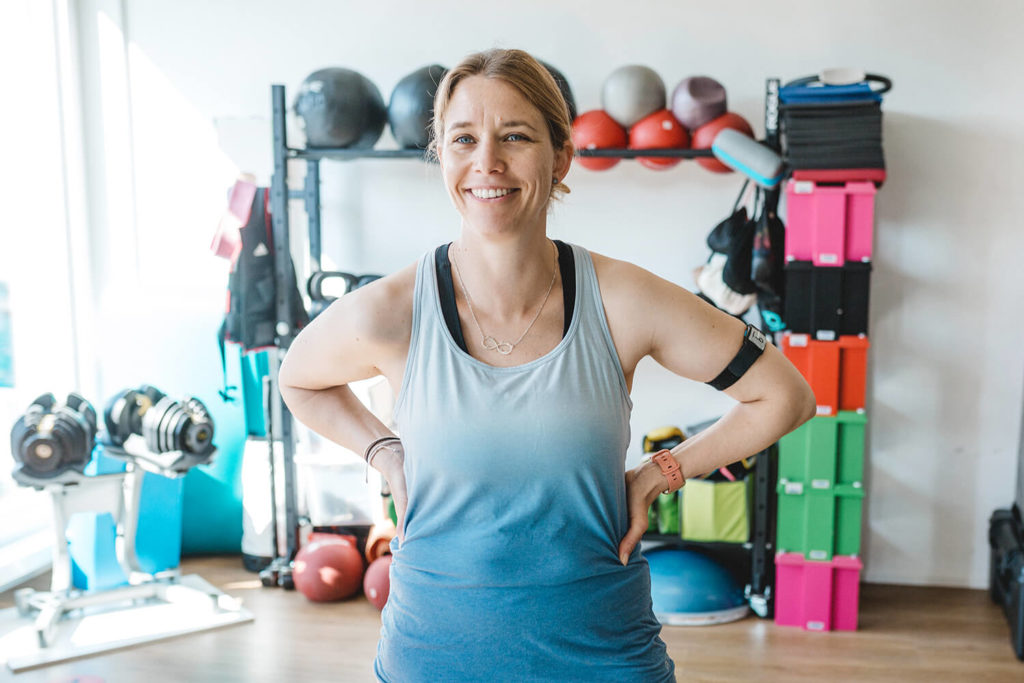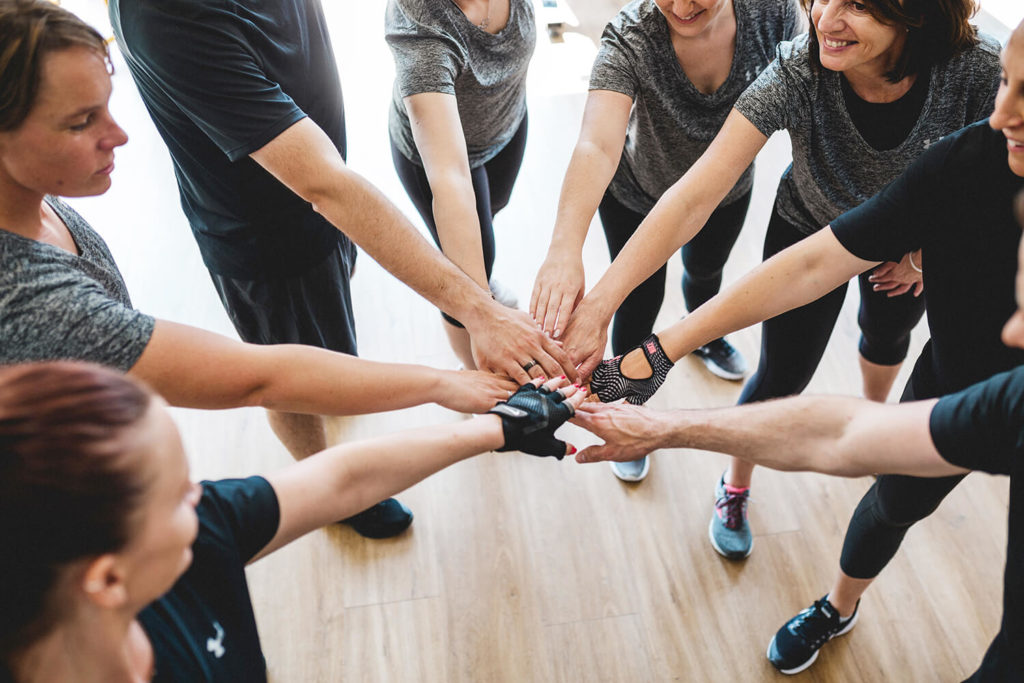 What are the costs and how can I book my first session?
A single training costs 20 CHF. If you purchase a sale package of four trainings, then each training costs a total average of 17.50 CHF.
*Don't forget* Your first session is free!
You simply have to create a SportsNow-login, pick a lesson, and use your free credit you are all set! We also give away an extra Hardest30 T-Shirt every month to the person with the most sessions completed!
We work with a well-known booking tool called "SportsNow". Creating an account is quick and easy!
BOOK Your First
SESSION NOW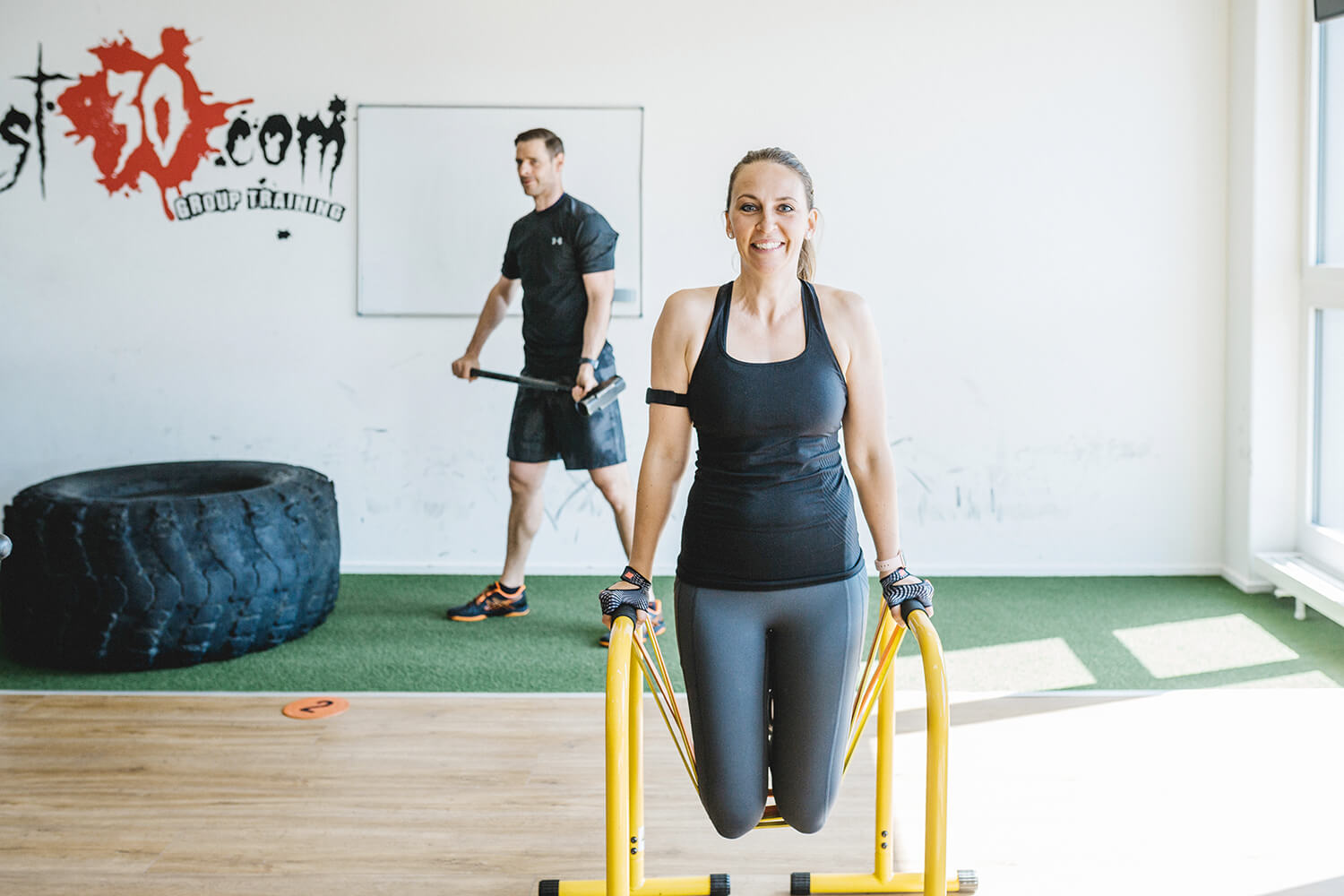 What exactly is Hardest30?
Hardest30 is a unique training based on intervals involving your whole body. It was created by Marc Sonderegger, founder and owner of the Personalworkout Fitness & Health AG, one of the world's leading fitness companies for shaping, losing fat and muscle gain.
Why is it called "Hardest30"?
Due to Hardest30 being the most effective and one of the hardest trainings you can get in 30 minutes.
Only 30 minutes? Is that really enough?
Yes, it is. We train at everyone's individual limit while including very short breaks. Several studies show that this kind of training is much more effective than 90 minutes of running!
Moreover, we know that the average person's daily free time is unfortunately very limited. This was one reason why we wanted to offer a training that utilizes less of your time while providing you with similar or sometimes even better results than longer trainings. Hardest30 can even be completed during a lunch break.
What goals does Hardest30 pursue?
There are three main areas we focus on: Helping you become fitter by improving your cardiovascular system, aiding you in becoming stronger to prevent overall injuries and problems due to poor posture and lastly, giving you an opportunity to relax and forget about the stress of your everyday life for at least thirty minutes.
What type of exercises are in a Hardest30 class?
There are more than 500 exercises in total within our Hardest30 catalogue. However, we continuously include new ones to keep things interesting. This is one reason why our participants enjoy the training sessions so much: They are hardly ever the same. Here are some examples of the equipment used: barbells, dumbbells, a sled, a tire, medicine balls, kettlebells, blaze pods, skierg, an airbike and many more.
I am not very sporty. Can i join as a beginner?
The name "Hardest30" might suggest otherwise but the answer is simply: Yes! All exercises are shown with different levels of difficulty and can be adapted to fulfil individual needs.
Other questions
Do you have more questions?
Further information regarding registration, timetables and prices can be found on this page.
Our Facebook page is also very helpful and provides plenty of information. Furthermore, you can directly contact us here.